How much should you budget for monthly website expenses?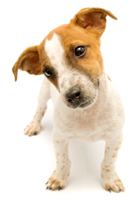 Now that most businesses and organizations have a web site, they are used to the line item in the budget for initial development. And for many, getting a site up and running is such a grueling task that they are ready to sit and rest on their laurels for a while after launch! We completely understand; we wish we could take a vacation for a few days after each site launch too. :-)
But really, after launch is when the fun begins. Ideally, your web site has been built so you can play with it as often as you like, and as easily as filling out a web-based form. You are now set free to talk to your customers, to tell the world all about how special you are and why your products and services are the better choice.
As you use your site more, you will run into wanting to do things that you don't how to do or that you don't know if your site can do for you.
# Training
** Getting your content to look and speak well is an art that goes far beyond just typing into a form. Photos and graphics for example add tremendous value to a web page, IF they are sized and processed for the web and you know how to add title tags, alignment, and can get the text to wrap around them correctly.
** Using blog software is easy if you want to do the basics. But once you want to do power blogging, you'll want to know about ping servers, trackbacks, blogrolls, how to find A-list blogs, and so much more.
** Strategy makes a huge difference too. Using the software to accomplish a marketing or communication goal is not obvious because most people don't have the web in their DNA. It's much more than just remembering to add your web address on all your printed material. It's remembering to blog after you've been invited somewhere and sharing your experience and a public mahalo while linking out to others you met. It's called link love and it's one of the web's power currencies right now.
# Feature Upgrades
** Just like anything else you own, if you use it even a little, you are going to want to trick it out. Maybe you want to add an extension or plug-in or social networking application that adds power to your site.
** Maybe you want to dress it up with a more sophisticated design or add some audio or video.
** Maybe your competitors started selling directly online, and now you want some e-commerce features.
** And just like your house or your boat, there is virtually no end to upgrades and widgets you can install to make your site perform better for you.
# The Unexpected
** It could be anything right? That's why it is unexpected. Life happens.
** Even the most user-friendly sites still have a few things that are deep in the code and are better left to your developer to handle for you, like periodic software upgrades.
So bottom line, what should you budget for this ongoing support and maintenance? I think a good rule of thumb is at least 15-25% of initial site development costs to be budgeted over the following 12 months. The less you spend initially, the higher the percentage on average to dedicate to upgrades and support.
It's just no fun (and poor business planning) to build yourself a nice new site and not be able to add a new "work station" or some "grounds maintenance" when the situation arises. More and more, the company web site is becoming its most important communication, sales, and even operations tool. So budget accordingly to keep it humming along nicely.
P.S. To my blogging students: I could have written this post in about half the time if I did not include all the links. But it would have less impact and would have been less useful to you readers who want more resources on these topics. In the process, I actually came across some new interesting blog posts! Just right-click on each link to open it in a new window so you can continue reading here. And I could have saved another 10 minutes by not looking for the confused puppy pic. But how much were you drawn in by that one photo??